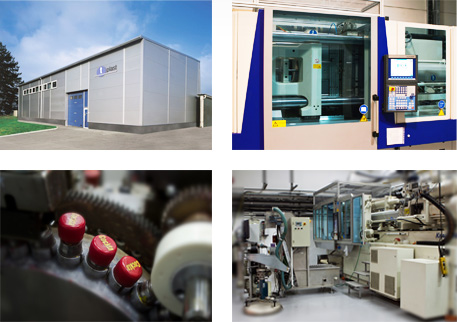 The TPLAST manufacturing company has been present in the market since 1993. We keep our production up-to-date with modern technologies, which enables us to keep pace with the rest of the world and to produce high quality products–closures for various uses. We have our own standards of control and also outsource quality control to make sure our production is in line with global general standards. TPLAST is an adaptable company that easily adjusts to the demands of the market. We focus on our clients' needs and assure quality, responsiveness and trust. We distribute our products mostly to the countries of the European Union, and we are currently also increasing our presence in the ex-Yugoslavian market. Our know-how and years of experience enable us to cooperate in material research with other manufacturers from the EU. We are proud to be ecologically oriented and to treat our waste responsibly and according to environmental legislation.
We strive to develop new and ecological products, as well as to introduce new programmes and technological progress.
In the end of March 2018, our company obtained the ISO 9001:2015 certificate, with which we guarantee that our products are in compliance with it's demands. The ISO 9001:2015 standard gives us the oppurtunity to improve business excellence, leadership abilities, communication and working procedures.
From the start, our main goals have been: customer satisfaction and with it constant product improvements, introduction of new achivements in the world of plastic and constant assurance of optimal working conditions.
You, the customers are our lead, your troubles are our inspiration. That is why we are trying to be better every day.